Sound Designer, Sound Mixer, Composer
Luigi Porto has a double career in music and film sound.
As a composer and performer he released albums, scored films and theatrical shows, performed orchestral and chamber music at venues across the globe (Carnegie Hall, Cannes La Croisette, among others).
As a sound designer and editor his name appears in over 100 films presented at several festivals, and countless TV products aired on networks worldwide.
His outdoorsy and adventurous nature made him also specialize as a field sound mixer and recordist for the most challenging documentaries, working across the US and the world, and building his own personalized sound catalogue.
Whenever he can, he likes to sign both music and sound design for a film, aiming to a very organic result.
Luigi's expertise is often requested by academic journals, magazines and institutions. You can find him from time to time teaching and giving lectures at universities and film schools (School of Visual Arts, Fashion Institute of Technology, International Center of Photography, University of Roma Tre among others).
Luigi is your man in New York City.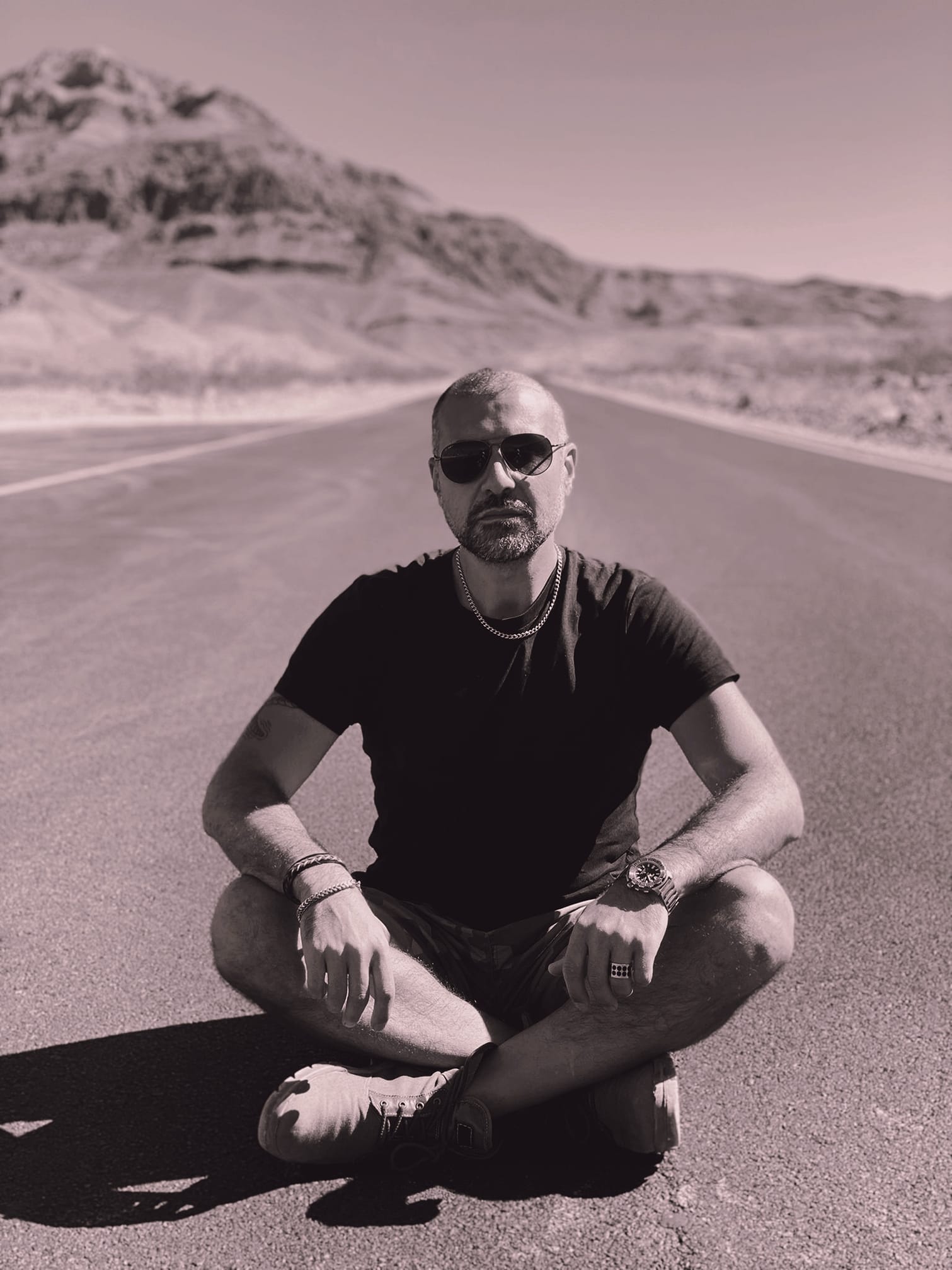 Mixing engineer, Sound Editor, Sound Designer
Stefano Di Fiore comes straight from the Italian Neo-realist and spaghetti western tradition, having worked side by side with the most important Italian artists in the film world (Ettore Scola, Dario Argento, Lina Wertmuller, Sergio Leone to name a few).
Trained under the inventors of modern sound design, he has his name in over 200 films, screened at every possible film festival worldwide, including the Oscars. He is our most experienced Maestro of sound.
A true Roman, His notable personality and also his enthusiasm and commitments are legendary in his home city. When it comes to mixing a film with real taste, experience and craft, he's the man. If you join him, he will also tell you countless anecdotes about the historical Italian directors and their workflows.
Stefano is the recipient of several important prizes for sound, and he is also often called to share his experience and expertise at prestigious Italian institutions , like Rome Film Festival or Centro Sperimentale di Cinematografia. 
Stefano's mixing facility, located in Rome,  is welcoming international artists. You may either take a trip and attend the mixage there, or proceed working remotely.
Marco Ciorba was literally born in a foley pit. 
His dad, Aldo Ciorba, was one of the most proficient and ubiquitous foley artists in Italy (La vita è Bella, The good the bad and the ugly), and he inherited his talent, his craft and his studio. Marco's foley craft can be found so far in over 170 films and TV shows on all platforms (Netflix, Amazon Prime, Disney+, ABC to name a few). He works in his historical facility with his team of foley artists and editors.
Whoever has been around the film sound industry has probably heard that "a good foley artist is worth his weight in gold". 
If this is the case, being Marco also a professional water polo player, his bulk constitution assures a very fair value.
He also likes to create short videos that show the extremely fascinating art of foley.
Marco leads a team based in Rome. If you want to visit a real foley studio, just message him!